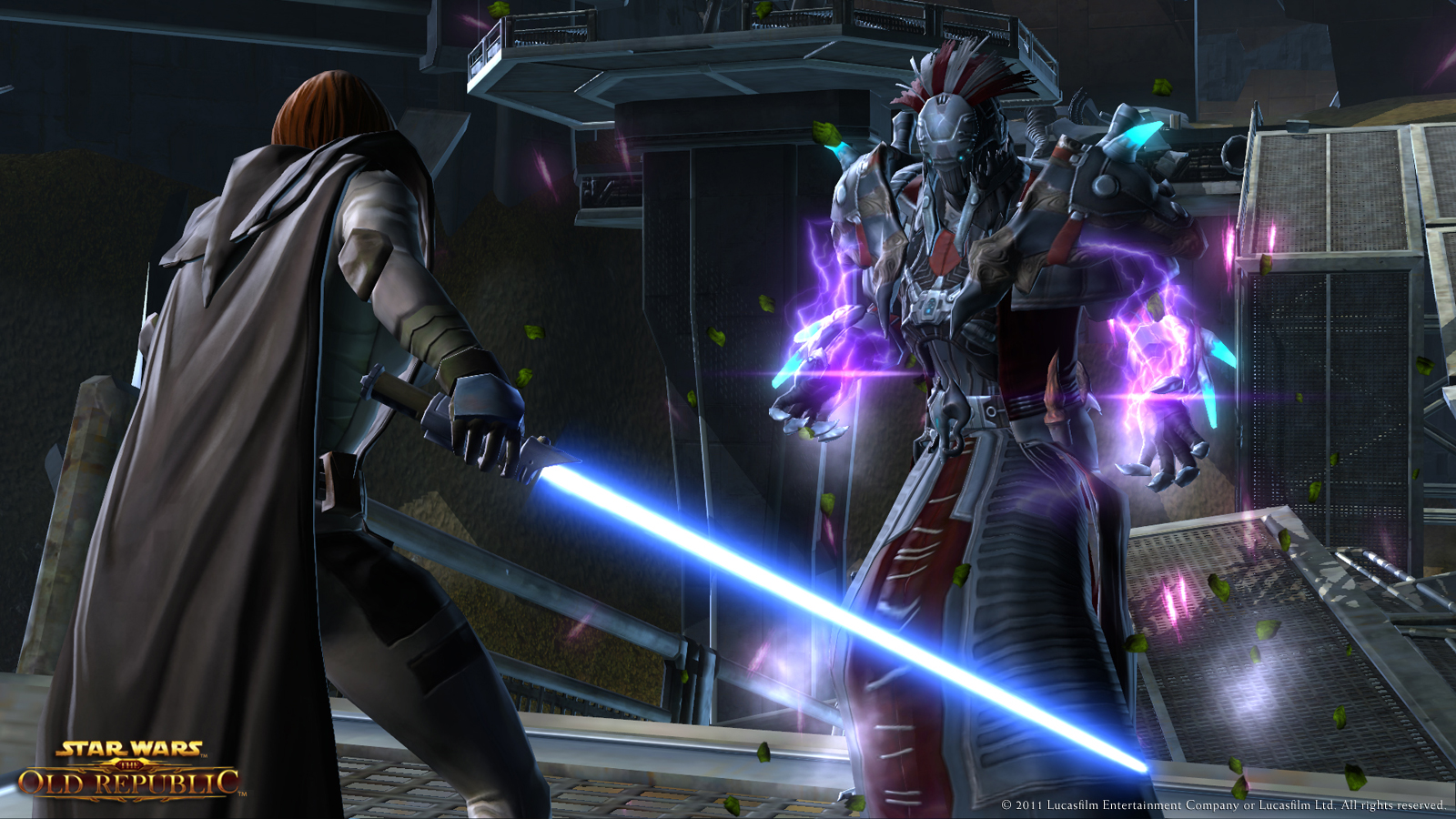 Here is the Patch information for today's update.
We will be bringing the servers offline tomorrow, Tuesday July 28th, in order to apply Patch 3.3a.
Date: Tuesday, 28 July 2015
Time: 5:00AM PDT (1200 GMT) – 7:00AM PDT (1400 GMT) (1300 BST-1500 BST)
Version: 3.3a
This patch will correct the Unranked Warzone queue, make it possible to complete the Mission "Monolithic" on Ziost, and return the text to Medical Probe's icon and tooltip.
Here is an important update to those going to the PAX Prime Cantina and information on the live stream!
We wanted to give you an update on a change of plans around our Seattle Cantina, planned to happen around PAX Prime. As we have been looking at our schedule, we feel that as we are just a few short months from Fallen Empire's launch, it is really important that we focus our resources internally. Our goal is to deliver a AAA-quality expansion and we need to allow the team to put their focus on development priorities, to put all resources into making Knights of the Fallen Empire the best it can be. With that in mind, we have decided to cancel our on-site PAX Seattle Cantina in favor of a livestream event – this allows us to have our team participate without the necessity of traveling cross-country.
However, we know that Cantinas are often a place where players look to get time to talk with developers, get new information, and acquire some event exclusive swag. We still want to deliver on those expectations and live up to the spirit of the Cantina event experience. So, in lieu of the Seattle Cantina, we are going to host a livestream on Wednesday, August 26th.
Here are some of the things you can expect to be included as part of the stream:
A live gameplay play-thru of a chapter from the new Digital Expansion: Knights of the Fallen Empire

The team to answer questions via chat throughout the stream

A shareable link for a 2015 Cantina Tour Pack, which includes the Prinawe Aggregate (a vehicle available exclusively via the livestream) and another random item!

Plus, a first "reveal" of a familiar face who will be returning to SWTOR in Knights of the Fallen Empire
I know that some of you may have been looking to book your travel or hotel stay in Seattle for the Cantina, so we wanted to get this information out as soon as possible. As of this post we will be removing Seattle from the pre-registration list to avoid any confusion. Thanks everyone!
We hope to see you on the stream next month.