Image from arstechica.com
It's time for Part 2 of the best tech shown off at CES!
Sony XBR X900C and XBR X910C
Image from www.techradar.com
Now, I'm not one to get excited by a TV, or even 4K for that matter: sure TVs are cool, but I don't care about the difference between HD and 4K because 4K TVs are so expensive. However, Sony's new line of 4K TVs have excited me, and that's not just because of their sleek, slim look. These TVs have an absolute onslaught of features: they're packed with Android TV, enabling you to rent and buy movies, TV shows and music plus play games and navigate with the voice-control feature on the remote. The biggest addition, though, is Sony's Playstation Now game-streaming service that lets you rent PS3, PS2 and PS1 games or subscribe for a monthly fee and have over 100 games to stream at your disposal. With Sony's new line of TVs, you may not need a console!
Asus Zenfone Zoom
Image from www.phonearena.com
CES this year seems to have sprung a lot of surprises from non-exciting companies: first, Alcatel launched their new budget smartwatch that looks promising, and next Asus has wowed us with a new snapper-oriented phone! The Zenfone Zoom has a 15MP rear camera and a 5MP front camera, which may seem average, but don't be fooled: the sensor packs an amazing 3x optical zoom without making the phone look horribly ugly (Eh,
Samsung
?) and packs some nice specs, too: a Full HD screen and an Intel processor coupled with the £230 price makes the Zoom a pretty good deal considering the camera's capabilities.
Image from blog.misfit.com
The shine may just look like another high-end bracelet, but it's actually a fitness band that has some amazing tech inside. As well as looking great, they are waterproof, can measure your steps, distance and calorie loss and can partner with any fitness app you like, and includes a battery that lasts for half a year. However, if you buy the violet version (pictured) then you'll never need to buy a battery, since it's solar-powered. Fancy.
Google Audio Cast
Image from betanews.com
Google's Chromecast is a great budget way to fling your movies, YouTube videos or any other audio-visual media to a TV of your choice, but never before could you stream your tunes. Now, Google have fixed that problem, and you'll now be able to send music from Google Play, Deezer, Rdio and other services to a TV or speaker of your choice.
Nest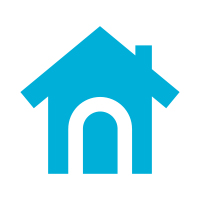 Image from nest.com
You may know of Nest for their aesthetically pleasing and easy-to-use smart thermometer, but looked to other companies like Belkin for their wide range of products that integrate with each other: after all, Nest only "conversates" with Nest products, and there are only two of them. Now, Nest products are compatible with products from companies such as August, Chargepoint, Ooma, Whirlpool, Withings and Philips, offering products like electric car chargers, smart locks and even the humble washing machine. Couple these gadgets with IFTTT and you've got yourself a safe smarthome
Eco Cars
Image from www.wired.com
As well as selling its own brand of hydrogen-powered cars along with its Prius line (Beloved by celebrities like
U-Turn
and
Andy
from The Office), Toyota have released thousands of hydrogen-car blueprints and patents that can be freely used by anyone, being a good guy to car companies and the Earth in the process. The most amazing car, though, was the Mercedes F 015, which combined all of CES' great car tech into one: autonomous driving (Yet still entirely road-legal), an in-car infotainment system, a sleek, beautiful look and a hydrogen-powered engine. It's the future, simply put.
Razer OSVR and Forge TV
Image from www.pcgamer.com
"Another VR headset, great. Isn't the market saturated enough?"
Not entirely. The OSVR stands for Open Source Virtual Reality, meaning that you can tinker with its code however you want. It's not even a headset: it's a platform that's already compatible with the Oculus, among other headsets, though Razer will be launching their own in June. Not done there, Razer also announced the Forge TV, a $100 Android microconsole that can play all sorts of Android games and stream games in Full HD from your PC to your TV, sort of like a tiny Steam Machine, and said games can be played with either a controller or keyboard.
That's it for my CES reporting next year, but I will be reporting on more events throughout the year, the next probably being PAX South on the 23rd of this month. See you then!